How to make your business hygiene friendly
How to make your business hygiene friendly
Make your business space sparkle using these simple steps to become hygiene friendly.
Hygiene is one topic that is at the forefront of everybody's mind these days. It is important that your business space not only looks good, but is kept spick and span throughout the day. We offer a vast range of hygiene solutions to make your business hygiene friendly, without having to compromise on the looks. Transform any business into a hygiene haven with these simple, cost-effective tips. 
Nothing says hygiene friendly like sneeze guards
Sneeze guards are the pinnacle of hygiene when it comes to a business space. Sneeze guards are most common around cashier points, but can be fit wherever you deem necessary in your business space. Using our acrylic sheeting you can create sneeze guards of any nature, be it suspended, free standing, full-length or just the simple square, we can do it all!
Sneeze guards provide an extra barrier of protection between staff and custom when operating in your business space. They are a vital part of any business to comply with new safety and hygiene regulations. It must be noted that sneeze guards should be regularly sanitised on both sides, simply having them up is not enough. Make your business space hygiene friendly and safe for both staff and customers alike using our high-quality, acrylic sheeting.
Opt for our hygiene friendly PVC panels over paint
It's important your business space has it's own identity, while being as hygiene friendly as possible. Our PVC wall panels are not only easy to clean but with a wide range of designs and sizes, you won't have to compromise on style.
Walls can be transformed easily using modern PVC panels. These panels are stylish, yet affordable and so easy to fit. It is on average at least 50% faster, and cheaper, to install our panels than it is traditional tiles. Get the look, with minimal effort and extra hygienic benefits by fitting our PVC panels now.
These panels are easy to apply, but even easier to keep clean. The PVC material does not absorb bacteria, meaning you can give your walls a wipe down and you are good to go. Stay stylish while staying in line with hygiene regulations and give our PVC panels a go.
If that is not enough to convince you, all of our panels have 'tongue and groove' joints for the perfect waterproof fit, putting an end to black mould and condensation issues. Create stunning bathroom visuals with a range of styles, while making your business more hygiene friendly for all. PVC panels will create that clean, stunning effect your business is searching for. 
Hygiene friendly, hygienic sheeting
We recommend our high-quality hygienic sheeting to give your business space that extra bit of hygiene friendliness. This sheeting is the perfect solution to keeping kitchen spaces, staff canteens and back of house clean. 
Our hygienic sheeting is easy to clean and will have your back of house looking pristine and shiny. Use it as a splashback behind the staff sink, or panels in your kitchen area, this sheeting is versatile and clean.
Say hello to hygiene with sanitising stations
Sanitising stations should be found throughout your small business space. Be sure to place hand sanitiser on tables, desks, wall points and don't forget the bathrooms! Show your staff and customers you care about hygiene, as well as their safety and keep everyone's hands clean.
Routine environmental cleaning will also send you on your way to being hygiene friendly. Disinfect and wipe down surfaces such as; hand rails, counter tops and cashier points regularly throughout the day.
Transform your business now
More help for your business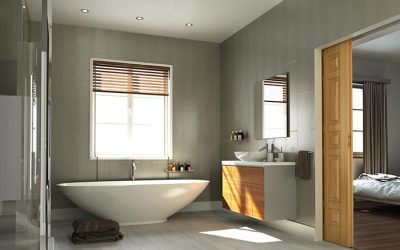 Interior decorating products for every project at CeluplastPerhaps you have multiple bathrooms to remodel, or a big office fit-out lined up. Whatever the project, at Celuplast we have a full range of interior products that are suitable to complete stunning spaces in...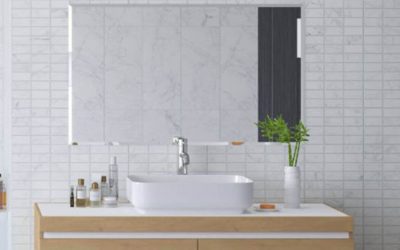 Looking for some inspiration for your bathroom makeover? Look no further! Get all the style inspiration you need right here.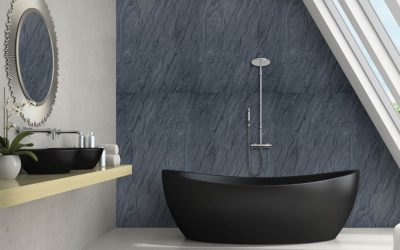 PVC wall panels come in many shapes, styles and sizes. In this week's blog we figure out how to know which panel is your bathroom's perfect fit.