Our latest articles
Over the years we've helped many businesses of all sizes, across a wide range of sectors. Take a look at some of our blog posts and case studies for help and inspiration with your latest project.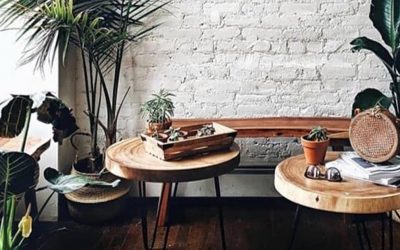 Put your best foot forward when it comes to the visuals behind your business using these five simple tips. Whether you're an independent store or quirky coffee shop, a well presented storefront always attracts attention – and therefore custom. We put together five top tips on how to improve your small business space that are convenient and cost-effective.
Popular ranges for small businesses
Whatever you are looking to redecorate – whether it be front of house, back of house, or the the bit of garden that could be outdoor seating, we have a huge selection of products to cover everything you need to complete the job.
Installation guides
Transforming you small business space doesn't have to cost the earth. You don't need multiple specialist trades to install our wall panels and vinyl flooring, you can often do it yourself. We've put together some helpful how to guides to take you through the steps.
Get the look
You don't need to spend time tiling, or removing plaster to get an on trend look for your business. We've pulled together some of the latest styles that you can achieve quickly and easily using our range or products.
White walls and dark wood floors
Motivo 250mm Modern Loft Brick 8mm PVC Wall & Ceiling Panel (4 x 2.65m panels)
Clever Click Plus Barn Oak Wood Effect Vinyl Flooring
Need more info on our product ranges or installation advice?

Want to speak to a team member?


Have a question about your order?