Which PVC wall panel is my best fit?
Which PVC wall panel is my best fit?
Make your space shine with the perfect panel for every place.
Before giving your space a well-deserved makeover it is important to have all the right products for all the right prices. We divulge all things wall panels, so you know just what range to go for and why.
When choosing  PVC wall panels, there are two things to consider:
Which room are the wall panels for?
What look am I going for?
It might seem a little odd not to consider the look until the final point, but the room may have an influence on the overall look you come to choose.
PVC wall panels are available in a wide variety of styles and sizes. Whilst all of our wall panels look fantastic and are easily installed, some panels are more suited to certain rooms than others. Let's look at what you should consider when thinking about what range to choose:
Contemporary Range – The Contemporary Range offers a more modern and diverse range of styles suitable for all and every room in the house. This range boasts three, stunning sub-ranges; Modern 250, Motivo 250 and Neptune 400 Brick. Each pack of Modern 250 and Motivo 250 panels contains four pattern matched, 250mm wide panels. These sleek and stylish panels can bring bold design to any room in your house. The Neptune 400 Brick range offers a pack of three, pattern matched, 400mm wide panels. These panels are perfect for creating that rustic, brick wall look or that Nouveau Style chic décor in both commercial or domestic settings.
Neptune 250 Wall & Ceiling Range – The Neptune 250 Wall & Ceiling Range provides an alternative to classic marble or stone tiles. Say goodbye to black mould and condensation issues and hello to an easy to clean, easy to apply range of PVC wall panels. Neptune 250mm wide panels are supplied in packs of four, providing a pattern coordinated coverage of 2.6 metres squared.
Neptune 1000 Mega Panel Range– If you are replacing the walls in your shower or wet room, the Neptune 1000 Mega Panel Range is the range for you. Sick of scrubbing away at your shower door? This condensation killing range is the solution. The Neptune 1000 Mega Range provides the same range of styles as any other, while boasting a 1 metre wide panel, which is supplied in packs of two. The perfect fit for any shower, that will give it that extra bit of style.
Poseidon 1200 Range – The Poseidon 1200 Range is a modern alternative for kitchen splashbacks, and shower and wet room walls. This gorgeous range is constructed of solid 4mm PVC, providing both the strength and finish to make it perfect for domestic and commercial applications alike. Find our Poseidon 1200 Range in settings such as kitchens, bathrooms, wet rooms, gyms, restaurants and cafes – its versatility knows no bounds and not an ounce of style is compromised.
Always consider the end look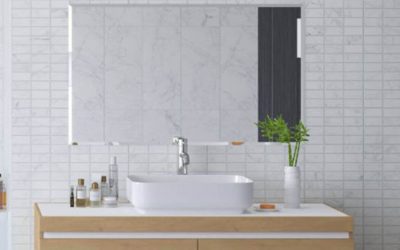 Looking for some inspiration for your bathroom makeover? Look no further! Get all the style inspiration you need right here.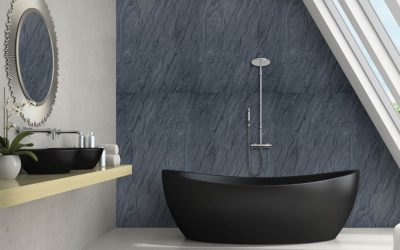 PVC wall panels come in many shapes, styles and sizes. In this week's blog we figure out how to know which panel is your bathroom's perfect fit.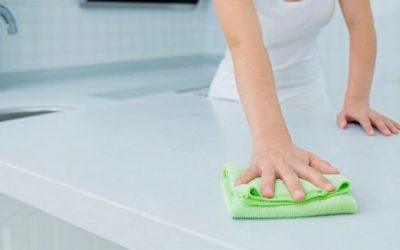 Keeping your home hygiene friendly is of the utmost importance, especially at the minute! We are here to share our top tips with you on how to make your home more hygienic. Keep harmful bacteria out and your family safe with these super simple steps to maintain a clean home.